Water Sport Fun
Action Sport Rentals
Get outside and explore scenic Mission Bay by bike, board, or boat. With two on-site locations at the Catamaran, Action Sport Rentals has all the water sport equipment for some serious fun in the sun during your San Diego adventure.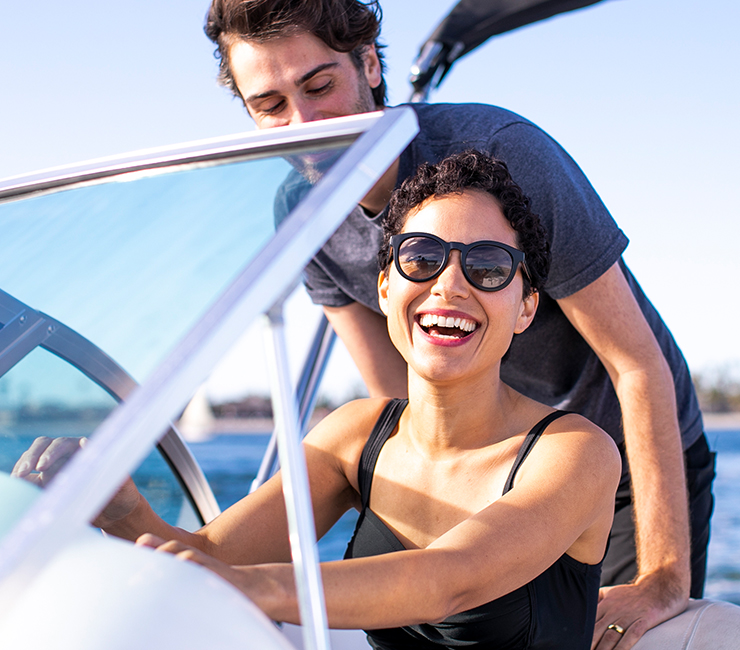 Powerboats
Experience Mission Bay's coastal beauty with ease on an exciting power boat. With a variety of boat sizes and enough room for up to 10 people, these rentals are great for groups and families who are looking for adventure on the water.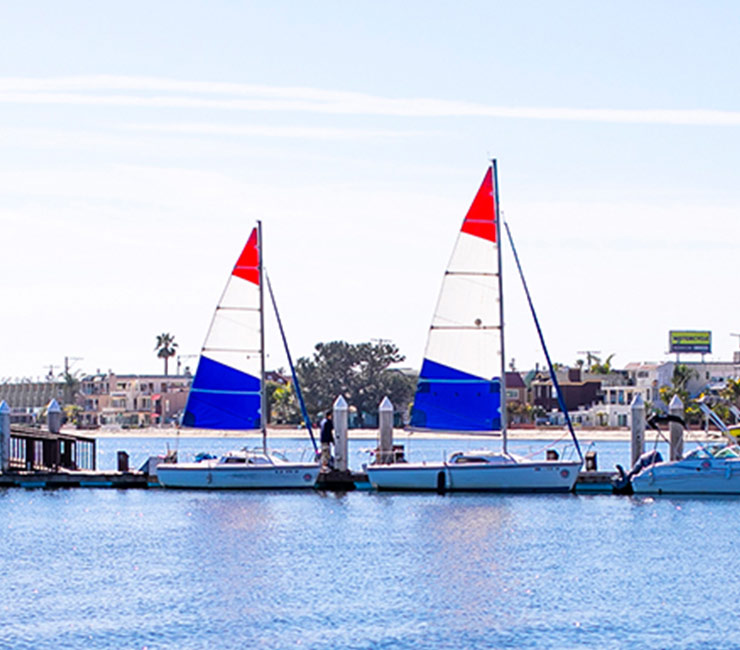 Sailboats
Be the captain of your very own sailboat on Mission Bay. Available for hourly or all day rates, gather your favorite mates and sail with the Southern California wind. Boat size options range from 14 to 22 feet.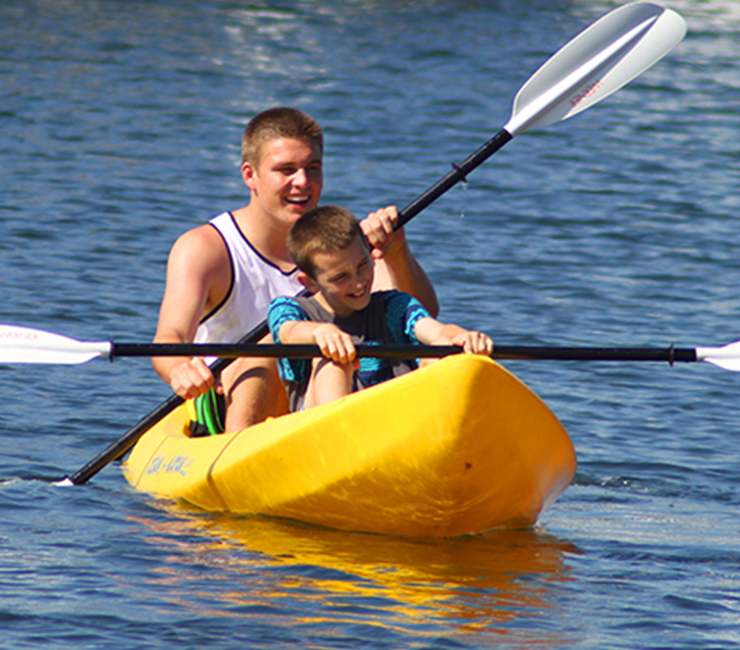 Kayaks
Mission Bay is the ideal location for a leisurely kayaking experience. Launch from the sandy beaches of the Catamaran Resort Hotel, and paddle around the still bay waters in either a single or tandem kayak.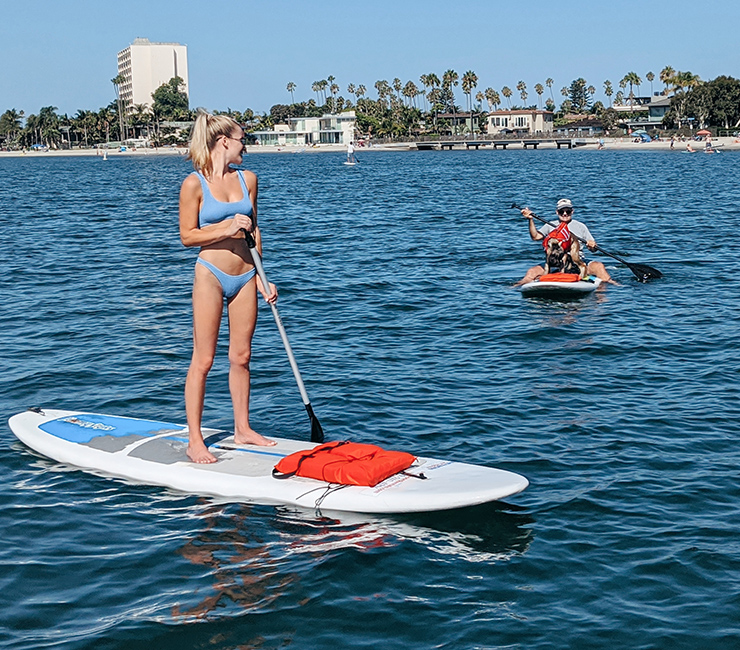 Paddle Boards
One of the most relaxing water sport activities, stand up paddle boarding offers an accessible way for all experience levels to enjoy being on the water. Test your balance and get a workout by paddling your way around the inlets of Mission Bay.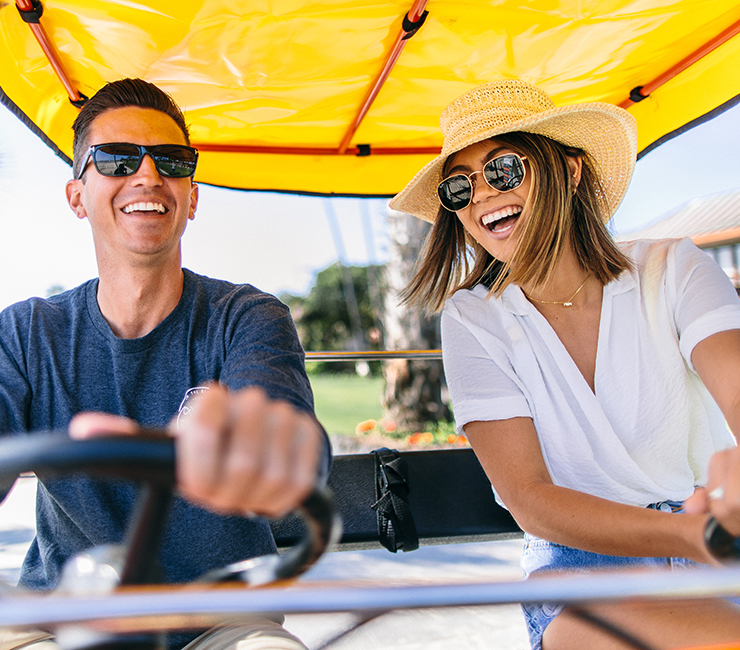 Bikes and Surrey
For those who prefer to stay on land, Mission Bay is home to miles and miles of bayfront pathways. Blend into the local vibe with a cruiser bike. Or if you're traveling with a group, try out the surrey, a four-wheel shaded bike that can hold up to six people.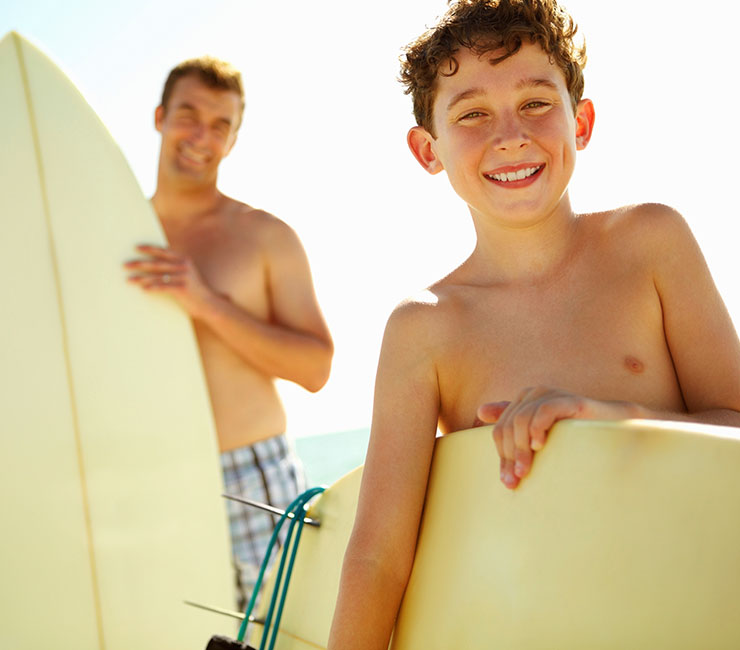 Surf and Body Boards
A hit for all ages, take on the waves of the Pacific Ocean byway of body board on the shores of nearby Mission Beach. For another challenge, rent a surf board and experience the exhilarating thrill of surfing.