Best Views in San Diego
From dramatic cliffs by the Pacific Ocean to mountaintop vistas overlooking the city, San Diego is full of beautiful sites to experience firsthand. Gather your favorite travel companions and pack your camera for a day of exploring some of the most picturesque and best views in San Diego.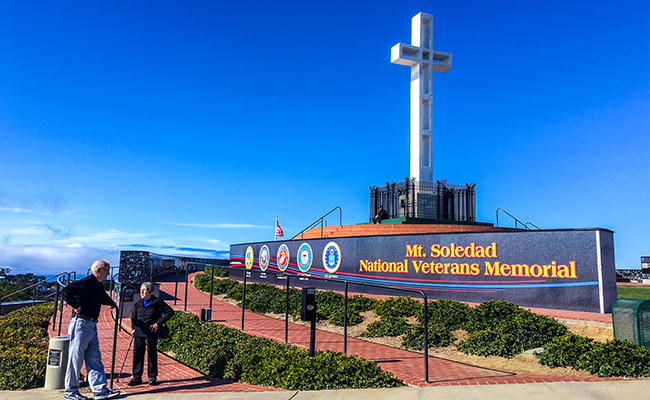 Soledad Mountain
The tallest point in La Jolla is a sight for sore eyes. Make the curvy drive up and up some to the Mt. Soledad National Veterans Memorial. The landmark offers free parking and you will be treated to 360-degree views of San Diego. You can see a remarkable amount of the spectacular Southern California coastline and even as far as Mexico on a clear day.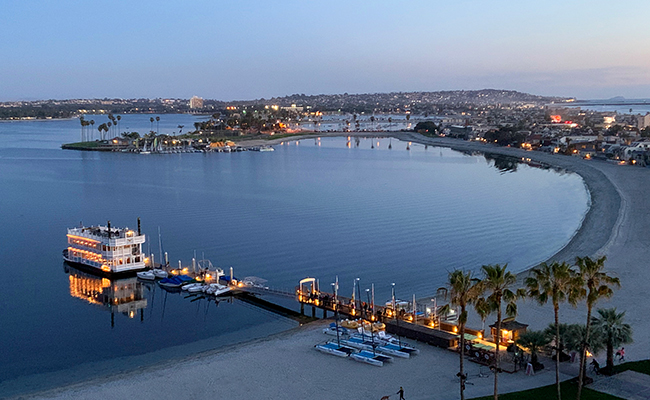 Bahia Belle Cruises
Hop aboard the seasonal Bahia Belle cruise for a unique perspective of Mission Bay. With an open-air observation deck on the sternwheeler boat's third story, the Bahia Belle travels between the Bahia Resort Hotel and the Catamaran Resort Hotel and Spa. Even better, hotel guests of both resorts receive complimentary admission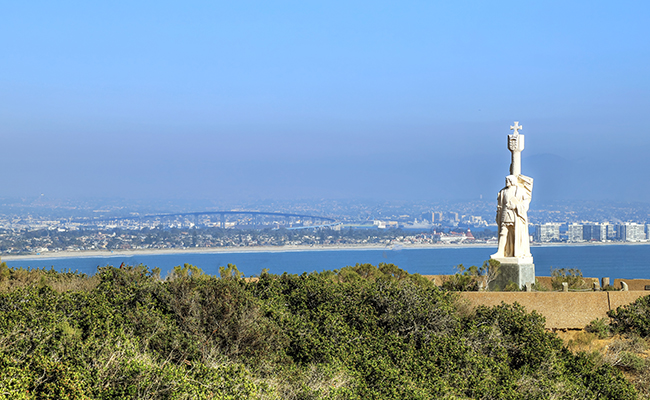 Cabrillo Monument

Named for the leader of the first European expedition to land on what is now the west coast of the United States in 1542, the Cabrillo monument in Point Loma is an ideal bird's eye view of downtown San Diego, the Coronado bridge and the Naval base on Coronado. Note that there is an admission fee for this California National Monument, though National Park Annual Passes are valid and accepted.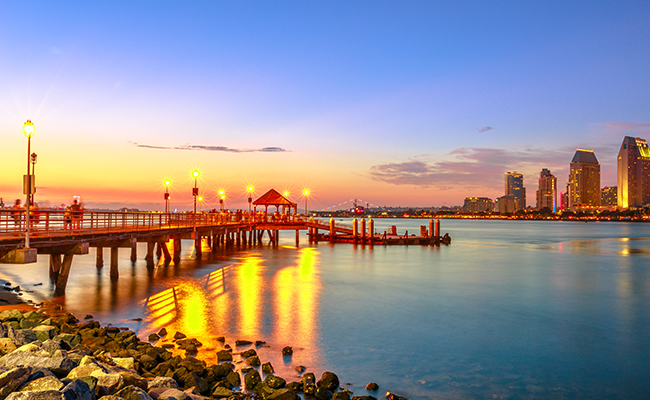 Coronado Ferry Landing

For San Diego skyline views, the ferry landing on Coronado Island is hard to beat. To get there, travel by car over the Coronado Bridge or take the ferry across the San Diego Bay from downtown. Once at the Coronado landing, explore the bayfront pathway toward the bridge for a walkable and bikeable vantage point that offers an inspiring combination of both the city and sea.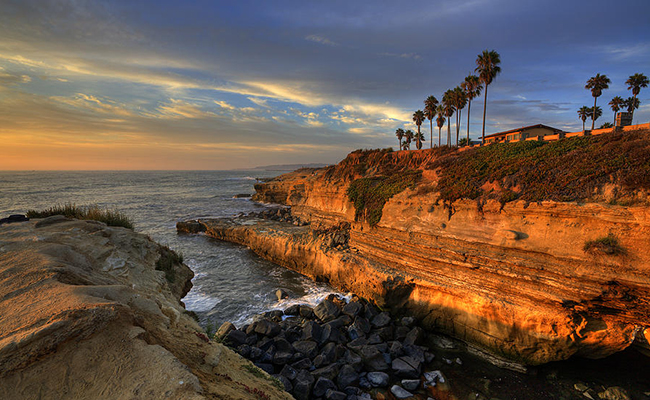 Sunset Cliffs
Sunset chasers flock to this aptly named rock formation located on the coastline of Point Loma for one of best views in San Diego. Arrive about 30 minutes before sunset for a leisurely walk or picnic atop the stunning cliffs, and enjoy a color-changing sky and crashing waves below. This is also an excellent place to try your luck at seeing an elusive green flash at sunset.