Must-visit Taco Shops in Pacific Beach
While every local has their own neighborhood preference, here's our roundup of some favorite taco shops in Pacific Beach. San Diegans are understandably serious about their tacos with America's Finest City located only 20 minutes from the Mexican border. Each shop varies in its selection of fillings, toppings, and vibe. Keep reading for our neighborhood picks.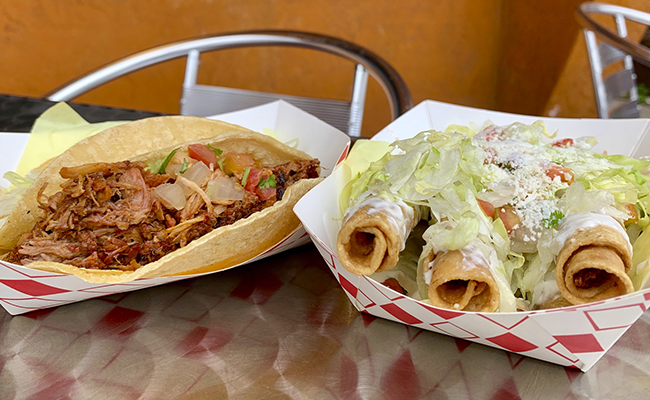 La Playa Taco Shop

Conveniently located right next to the Catamaran, head to this unassuming taco shop for a quintessential San Diego experience. Choose between delicious fillings like carnitas, al pastor, and shrimp, or opt for the irresistible rolled tacos. Pair your tacos with an indulgent plate of carne asada fries for a satisfying post-beach feast.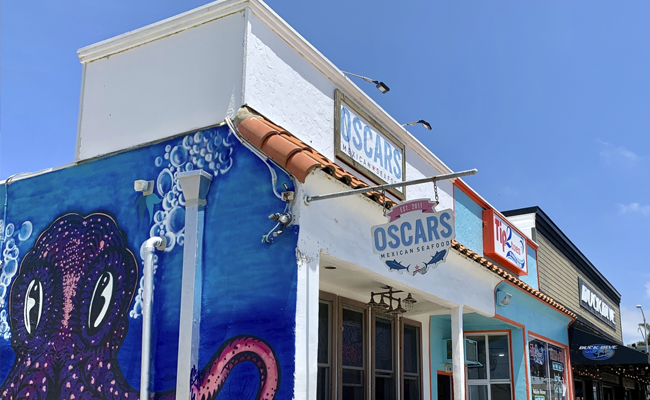 Oscar's Mexican Seafood

If you're looking for seafood tacos in San Diego, locals will likely point you in the direction of Oscar's Mexican Seafood. Mouth-watering taco options include smoked fish, battered fish, surf & turf, spicy grilled shrimp, and more. Each plate is topped with a generous amount of fresh cabbage, onion, cilantro, avocado, and cheese. Trust us, you'll be going back again and again.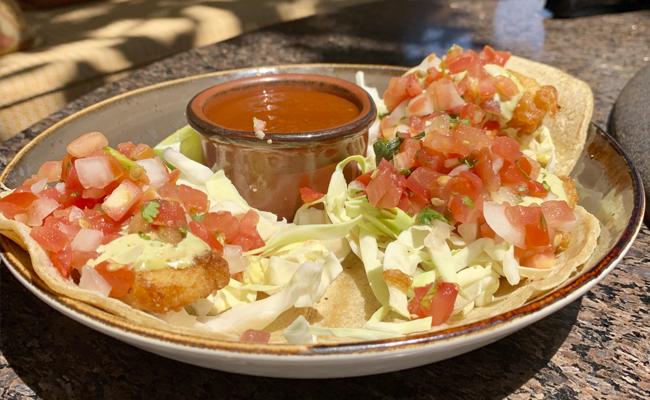 Moray's

Surrounded by lush tropical greenery as well as tiki torches and fire pits, the outdoor lounge at Moray's is a perfect atmosphere for chowing down on San Diego's staple food. Although there is only one taco item on the menu — the classic fish taco — it's the only taco you'll need with the beer-battered beauty crafted to perfection alongside stunning views of Mission Bay.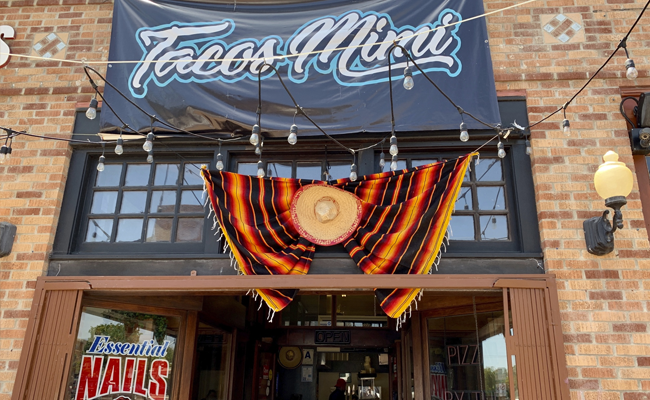 Tacos Mimi

With an impressive 5 star rating on Yelp, Tacos Mimi is a top contender for favorite taco shop in Pacific Beach. The classic street tacos feature handmade tortillas and tempting choices such as pollo asado and birria. Don't miss the Taco Tuesday special where you get 3 delicious tacos for just $5.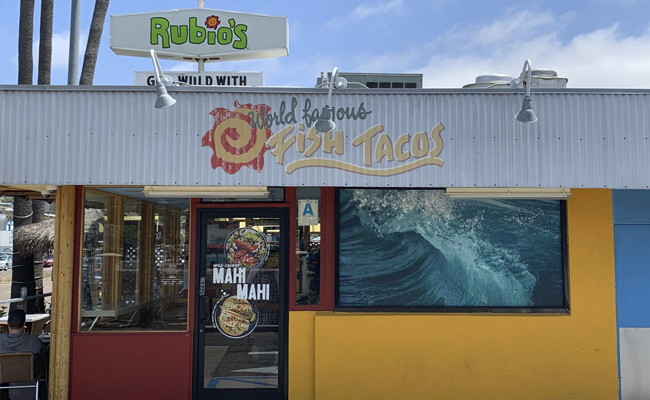 Rubio's Coastal Grill

Home of The Original Fish Taco®, this chain's very first taco shop opened in 1983 in Pacific Beach. Rubio's now has more than 200 locations in 5 states, but you can still taste the tried and true recipe of the beer-battered Wild Alaska Pollock taco in the beach neighborhood where it all started.