Top 5 Essentials to Pack for Your San Diego Beach Vacation
Take the guesswork out of packing for your next beach getaway. In San Diego, spending your days on the sand and in the sun are guaranteed, so take time to make sure that you plan accordingly for optimal fun. Keep reading for our top packing tips for your beach vacation.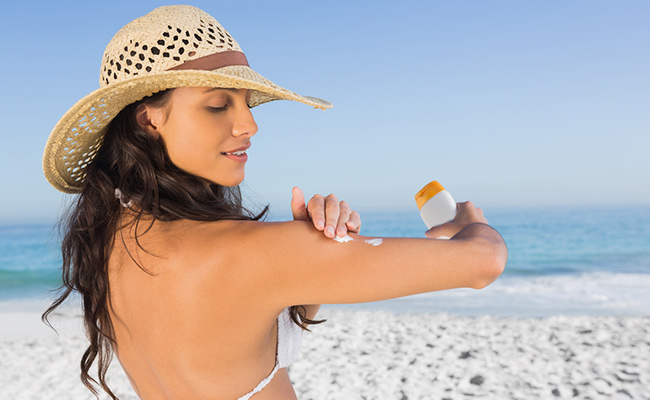 1- Sun Protection
Whether you prefer the ocean, the pool, or the park, packing quality items for sun protection is a must for any beach destination. To ensure a wonderful (and burn-free) vacation, try a wide-brimmed hat, sunglasses that block 100 percent of UV rays, and a sunscreen with a SPF of at least 30.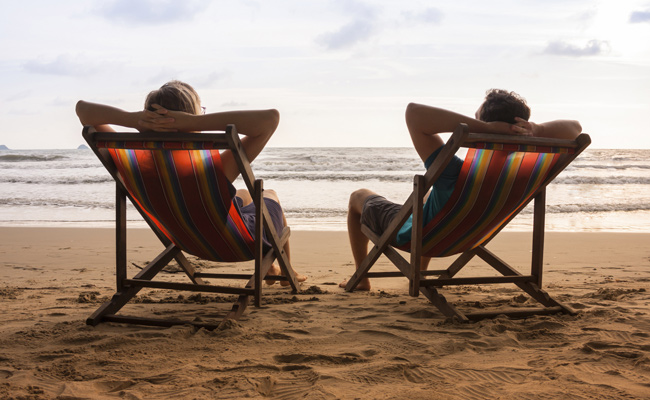 2 - Beach-Ready Gear
There are endless opportunities for fun in San Diego, but there's a solid chance that checking out a beach or two will be at the top of your list. Be prepared by bringing a foldable cooler to keep your drinks cold and your snacks fresh throughout the day. Swap your purse for a larger beach bag to store your belongings and bring a blanket or towels to sit on. And of course, don't forget beach staples such as a swimsuit, cover-ups, and flip flops, as well as books, games, or toys.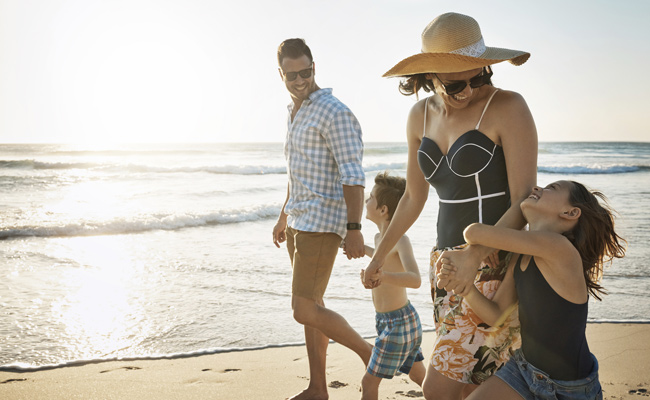 3 - Evening Wear
Leave your heels and bows ties at home. In beach communities like Mission and Pacific Beach, evening wear is casual and comfortable. Be sure to pack a light jacket or outerwear layer, as evenings by the water can sometimes get chilly when the sun goes down.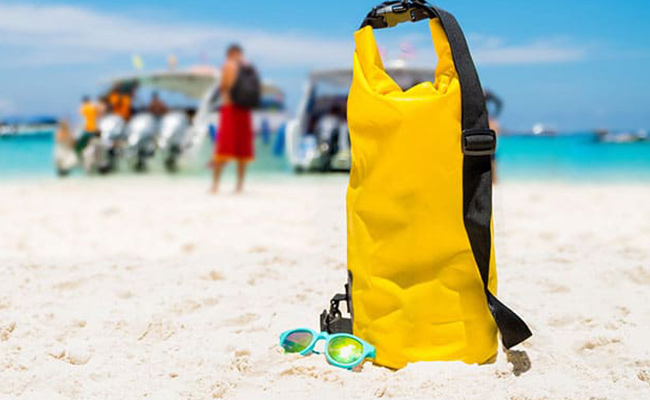 4 - Waterproof Bags
Squeeze every ounce out of your beach vacation by swimming in the ocean every day, even on the day you have to depart. Ensure that your other clothes stay dry and fresh on the way home by packing a sealable waterproof bag to safely transport your still-wet swimsuits. Another beach packing hack is to bring baby powder to get any remaining stubborn sand off your skin, providing a more comfortable flight or drive home.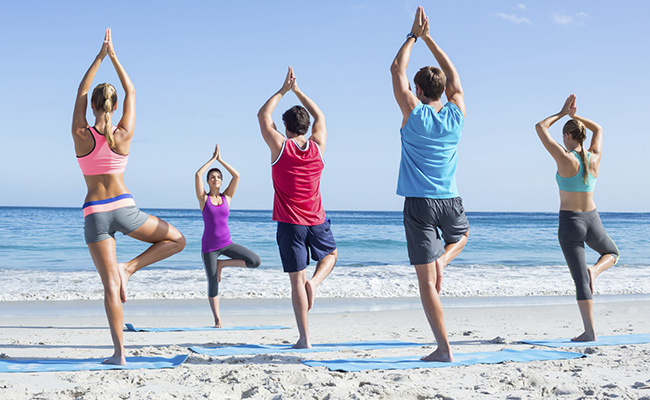 5 - Active Wear
With year-round Mediterranean weather, San Diego and other beach destinations are meant for spending outdoors. Mix up drinking mai tais and napping on the sand with active options like biking, hiking, or downward dog-ing. Pack breathable pants or shorts, quick-drying shirts, and comfortable athletic shoes to be ready for any adventure.